The corporate helicopter pilot who fatally impacted a rooftop in New York City on June 10 "did not know where he was" in the minutes before the crash, according to a preliminary report issued by the National Transportation Safety Board (NTSB).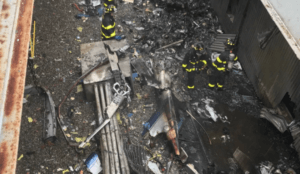 Advertisement
---
---
Tim McCormack was killed when the Agusta A109E he was flying crashed on the roof of a 54-story building in Midtown Manhattan at around 1:40 p.m. local time. McCormack was the only person on board the aircraft and no one else was injured in the accident, although it resulted in a post-crash fire and extensive emergency response.
According to the NTSB report, McCormack and a pilot-rated passenger had flown into the East 34th Street Heliport earlier that day from upstate New York. The passenger departed the heliport by car, while McCormack waited in the lounge at Atlantic Aviation for about two hours, continuously checking weather conditions using his tablet computer. Although instrument meteorological conditions prevailed — with low clouds, rain, and mist — McCormack told Atlantic Aviation personnel that he saw a "20-minute window to make it out," the report states.
McCormack departed the heliport under visual flight rules at around 1:30 p.m., bound for the Linden Airport in New Jersey. According to preliminary tracking data obtained from the Federal Aviation Administration (FAA), he initially flew south over the East River, before changing course northward.
"About five to seven minutes after departure, the pilot contacted Atlantic Aviation and made a request to return to the heliport," the NTSB report states. "He was advised to land on pad No. 4. The pilot then radioed that 'he did not know where he was.'"
Over the next few minutes, the helicopter flew erratically over the East River and Manhattan before impacting the roof of 787 7th Avenue. A witness on the ground recorded video of a portion of the flight, showing the helicopter flying in and out of clouds. As the NTSB described it, "The helicopter descended rapidly from the clouds in a nose-down pitch attitude, appeared to initially transition to a level pitch attitude before climbing into the overcast cloud ceiling and out of view."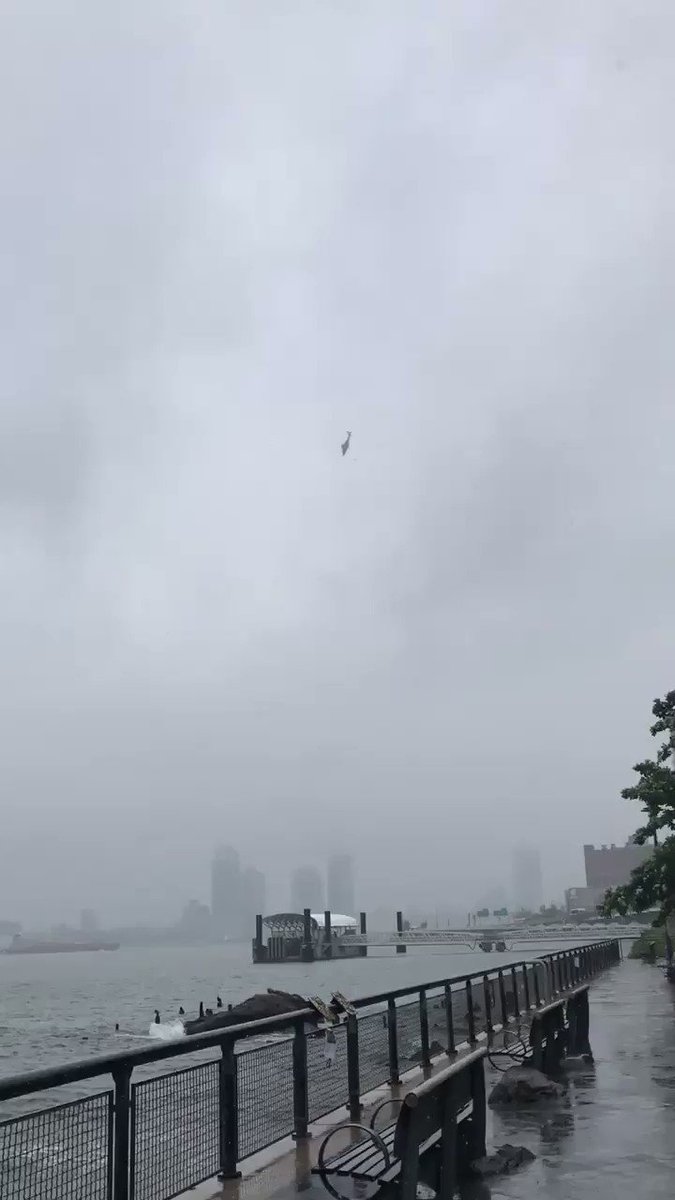 Cooper Lawrence@CooperLawrence

DEVELOPING: helicopter crashed into a building in Midtown Manhattan at 51st and 7th. Here is footage of the helicopter flying erratically before the crash (via @ThingsWendySees)
859 people are talking about this
Around the time of the accident, a weather reporting station in Central Park — about a mile from the accident site at an elevation of 156 feet mean sea level (MSL) — recorded an overcast ceiling at 500 feet above ground level, and visibility of 1.25 statute miles in rain and mist. The roof section where the helicopter came to rest was at an elevation of about 765 feet MSL.
According to FAA airman records, McCormack held commercial pilot and flight instructor certificates with helicopter ratings, and had reported over 2,800 hours of total flight experience. He did not hold an instrument rating.