Passion is the fuel that drives many people in the helicopter industry. Hand-in-hand with a love for rotorcraft and vertical-lift flight, that passion is increasingly shown in a drive to make the industry safer. For Air Rescue Concepts of Hurricane, Utah, training people to perform helicopter search-and-rescue (SAR) operations safely is viewed as more of a hobby, because it's what the team loves to do.
Advertisement
---

---
With more than 40 years of combined experience in the helicopter industry, company founders Greg Sanderson and Kevin Loomis have spent half of their working lives in and around helicopters. Sanderson's background alone ranges from working as a firefighting flight paramedic, to a hoist operator, to a Naval Reserve aircrewman.
About 12 years ago, Sanderson "saw the need [to provide training] because at the time there was only really, for the most part, one rescue training company in the U.S.," he said. "Our mission is to provide the highest quality helicopter-based rescue and fire suppression training and consultation."
The company has six instructors on the search-and-rescue side who operate on a call-when-needed basis. In addition to that, there are three helicopter pilots with the company who have the ability to support training operations when required. The majority of the team at Air Rescue Concepts consists of special operations pilots and crewmen — involved in areas ranging from U.S. Air Force Pararescue operations to U.S. Navy special ops.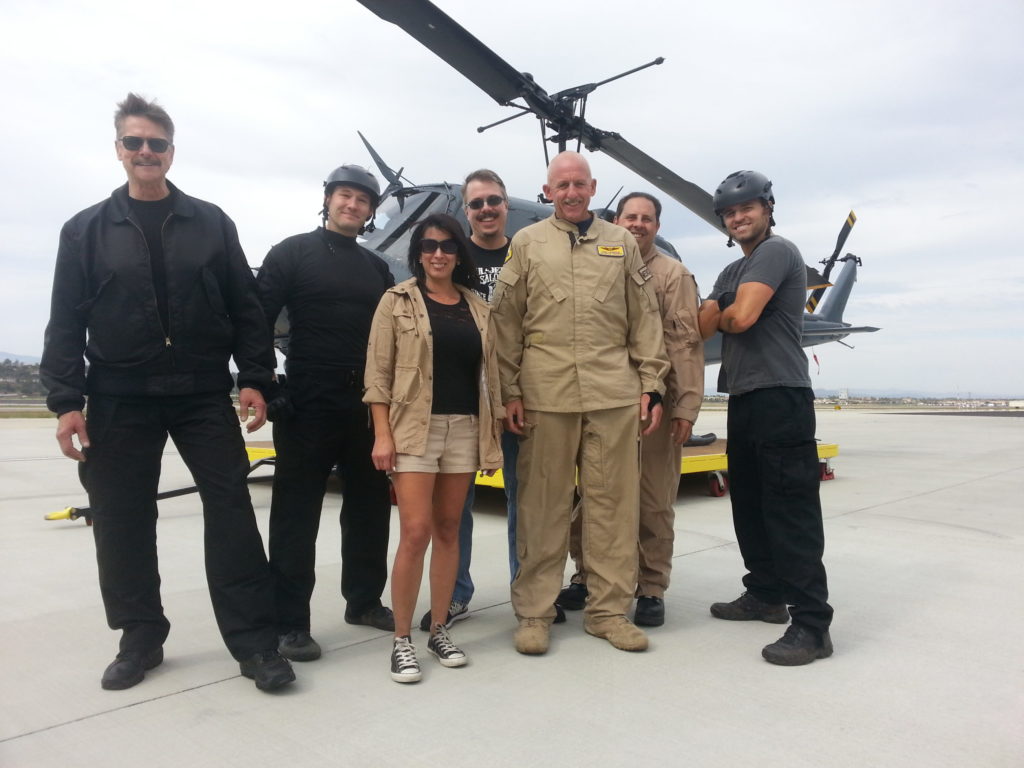 "We're real operators," said Sanderson. "In Los Angeles, we do so many rescues — along with our brothers L.A. County Fire Department and Ventura County [Fire Department]. We have such experience hands-on, [including] live experiences in fire suppression, in hoist rescue, [and] swift water rescue."
Air Rescue Concepts offers helicopter-based SAR courses geared toward rescue hoist training, swift water hoist rescue training, and rescue swimmer training. The company also provides combat search-and-rescue (CSAR) training to approved organizations.
A typical helicopter-based SAR course has a minimum of two instructors — a hoist instructor and ground instructor — with around six or seven students. "No more than six or seven [students], we find, is the sweet spot where you can get some good sorties and good training in," Sanderson said. "Also, if you have too many [students], you put a lot of flight hours on aircraft."
The customers' aircraft are used for rescue training courses with Air Rescue Concepts. Along with sending hoist and ground instructors, Sanderson said if pilots need to be trained on how to fly with a hoist, the company will also send its pilots to customer locations to sit in the left-hand seat of the helicopter during courses.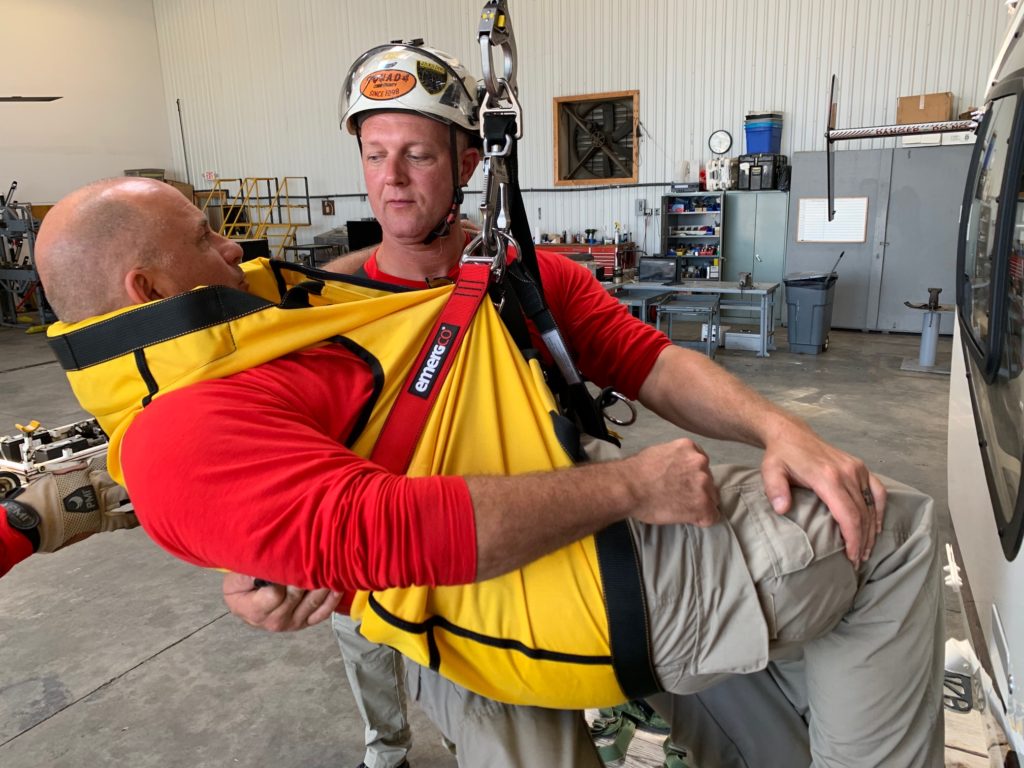 "If it's rescue swimmer training, we bring in Navy rescue swimmers and Air Force PJs [pararescuemen] that work for me," he added.
While Air Rescue Concepts' SAR courses vary based on customers' needs, each rescue course begins with a classroom phase, where instructors cover crew resource management, case studies on good and bad rescue operations, lessons learned, as well as how the hoist physically works. However, Sanderson said the classroom portion of the training courses are usually less than half a day, since the hands-on training and live flight are the most valuable. After the class portion, students simulate procedures with the hoist on the ground, before moving on to live flight.
During all training courses, Air Rescue Concepts exercises a zero-tolerance policy for safety violations, Sanderson said. "We're very safety-oriented."
Advertisement
---
---
Among all the company's course offerings, Sanderson told Vertical 911 that Air Rescue Concepts truly shines in swift water rescue training. "That's my bread and butter," he said. "That is what we do better than anybody in the country. We've developed a helicopter-based swift water rescue program that people try to emulate now."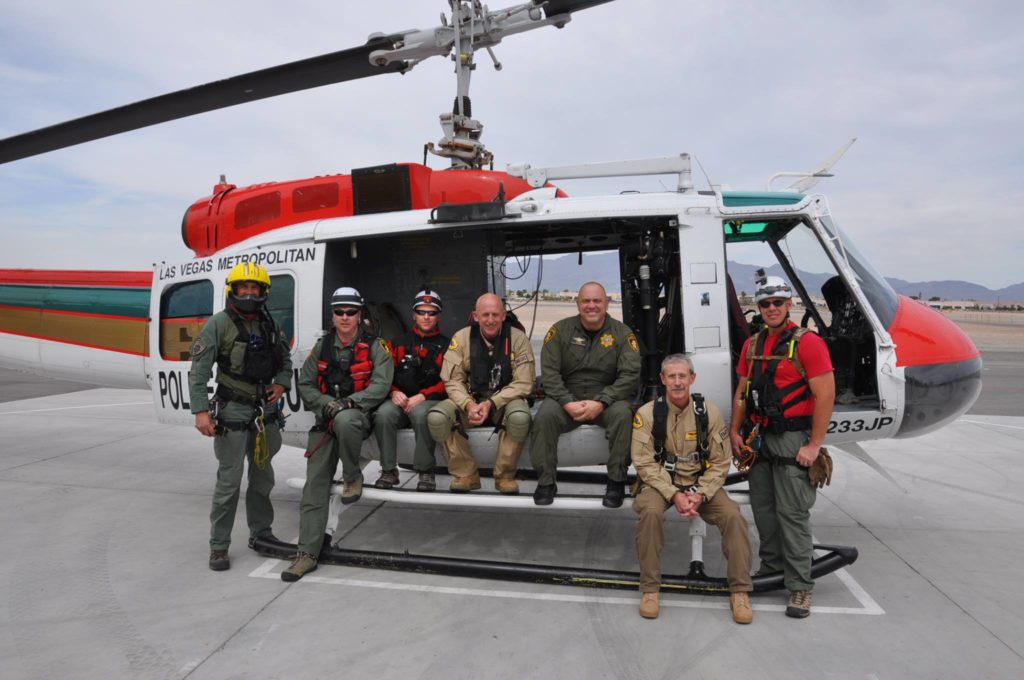 To date, Air Rescue Concepts has provided training for numerous well-known law enforcement operators in the U.S., including Georgia State Patrol, Las Vegas Metro Police Department, as well as other government agencies.
Sanderson believes in maintaining good relationships with rescue operators as well as other rescue training providers in order to make helicopter-based SAR operations as safe as possible. For Air Rescue Concepts, at the end of the day it all comes down to safety.
"We share our experience with everybody — there are no secrets," he said. "If any of our competitors (or anybody) needs help or has questions, we share information and techniques. It's a different mindset. . . . We just like to do what we do; it's a hobby. And we like to see people do things correctly. . . . It's all about safety."