A leading provider of rotary unmanned aerial vehicle (UAV) platforms in Europe, UMS Skeldar is introducing a range of innovative training initiatives as part of its ongoing expansion strategy, with 2020 being labelled as the year of change for its training delivery program. Alongside the group's new 450-square-meter facility in Sweden, which will provide focus and additional capacity for its software operations and research and development, UMS has bolstered its operations ahead of what it expects to be its most successful year yet.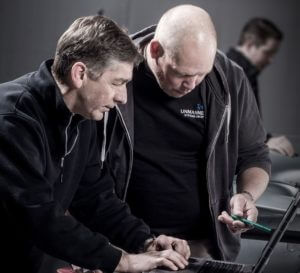 Advertisement
---

---
UMS Skeldar, the joint venture partner between Saab and UMS Aero Group, which operates from its headquarters in Switzerland and facility in Sweden, has had its most successful 18 months yet with new contracts including the German Navy and Royal Canadian Navy alongside a growth of 154 percent in terms of personnel across the two sites. The group has also bolstered its partner network with organizations including QinetiQ, Nordic Unmanned and Elektroniksystem- und Logistik-GmbH (ESG) providing critical support to UMS's global operations.
David Willems, head of business development for UMS Skeldar, said: "It's an exciting time for the company as we grow our product engineering facility in Sweden and continue to work closely with colleagues in Switzerland on prototyping and product testing and modification.
"As demand for our UAV platforms grows and we develop products more widely, there are a number of different contracts with diverse requirements which we must deliver in parallel, creating the need for customer support roles, as well as back-office functions including finance, planning co-ordination, project management, logistics and strategic sourcing. Our new capacity will help us to deliver in these capabilities."
The company is also introducing a range of innovative training initiatives as part of its ongoing expansion strategy, starting with the requirements for the German Navy and Royal Canadian Navy which have recently commenced.
Advertisement
---
---
Willems added: "With new rules of engagement coming in the next 12 months in the UAS industry, the need for change in the way training is delivered has become a must. A vital part of any UAS campaign, UMS has overhauled the way its training strategies and courses are delivered as part of a wider program of developing the highest quality UAV standards, all designed to pave the way for the impending regulations towards the end of this year."
UMS Skeldar began in its current form in March 2016 with just 36 employees. Operating with two key rotary vehicle platforms, including the pioneering Skeldar V-200, UMS has positioned itself as Europe's leading provider of rotary unmanned aerial vehicles in the maritime space. With credentials including the industry-pioneering heavy-fuel engine which provides significantly unmatched time between overhauls (TBO); enhanced features including extended endurance, engine management system and payload capabilities; as well as being STANAG 4586 compliant, the Skeldar V-200 is the prime UAV candidate for global NATO navies.